So I've done a pretty good job of espousing my love of zombie apocalypse scenarios (and plan on doing more when I talk about Seth Rogan's new potential zombie movie in a couple days). I've touched upon my slowly growing appreciation and love for comics (I'm listening to a podcast interviewing
Scott Pilgrim
author Bryan Lee O'Malley right now for goodness sake). And I've glossed over my love for video games. But now I feel like I should bare my nerdy soul just a little bit more for my tiny baby audience while I still can so that when my blog becomes magnificently popular they won't judge me when I bring this up.
So, here it is.
*deep breath*
I love kung fu movies.
I love them with all of my moviegoing heart. I would probably take a good (or really really bad) kung fu movie over any other movie. The prospect of a pre-children's movies Jackie Chan getting drunk, breaking walnuts with his bare hands and making a fool of himself in
Drunken Master
(or, truly, his near cameo role in the wonderfully terrible
Young Tiger
) makes me unbelievably happy. The sheer mention of Bruce Lee and the crazy noises he makes shivers run down my spine.
Some of the legends: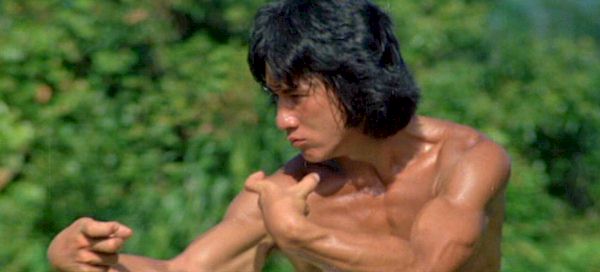 Every last one of them could probably kill you with a look, let alone with a fist. Or well-placed paw.
I love the escapism of them. The idea that one man, armed only with his fists and perhaps a pair of nunchucks, can dispense indiscriminate justice among those who take advantage of the poor, yet kind and peaceful villagers, makes me smile and cheer every time. I always get sucked into their weak plots filled with terrible dubbing, lackluster acting, and unbelievable fight scenes.
Point is, if you ever have a desire to watch some butt-kickin action and need a few suggestions, I'm your guy.